Posted on july 12 2022.
Global positioning systems, or GPS, have grown to be an integrated component of human lives – both for work as well as leisure. Seemingly small actions, such as asking your phone for directions or tracing a misplaced gadget, are made possible by GPS, just as it enables the military to carry out precision missile attacks on targets thousands of kilometres away from their base.
In the corporate world too, GPS is implemented in a lot of industries from employee transportation to school bus tracking and cargo delivery fleets, making our lives easier and more efficient. Let's look at the different domains that GPS encompasses and how it enables us to be more productive in numerous fields.
Applications in Transportation / Logistics:
Logistic businesses heavily rely on fleet management, and cutting-edge GPS business solutions can help you track the whereabouts of your goods. It allows you to stay in continual contact with your vehicle and drivers.
You can quickly alert the drivers to the change with the aid of advanced GPS tracking software.Earlier, it was a long procedure that required you to take hundreds of calls to manage it properly now you can easily plan delivery to a new place using fleet tracking software. All it needs to increase the flexibility and productivity of your company is an app with GPS tracking capabilities.
If you are still unsure about incorporating employee transport automation into your business model, we give you the top 5 reasons why you should drop everything and adopt Automated Employee Transportation Management system:
Education:
The concept of using GPS in school bus tracking is to give parents a high-tech way to monitor their children's commute and receive alerts regarding when they are being dropped off at and picked up from school. This requires a school bus tracking solution through which parents can track their bus at any moment, view the bus's current location and receive notifications regarding delays.
They will receive a notification before the bus arrives. so that they can prepare themselves to pick their child. Both times that the bus is coming to pick up or drop off their kid at school, they will be alerted.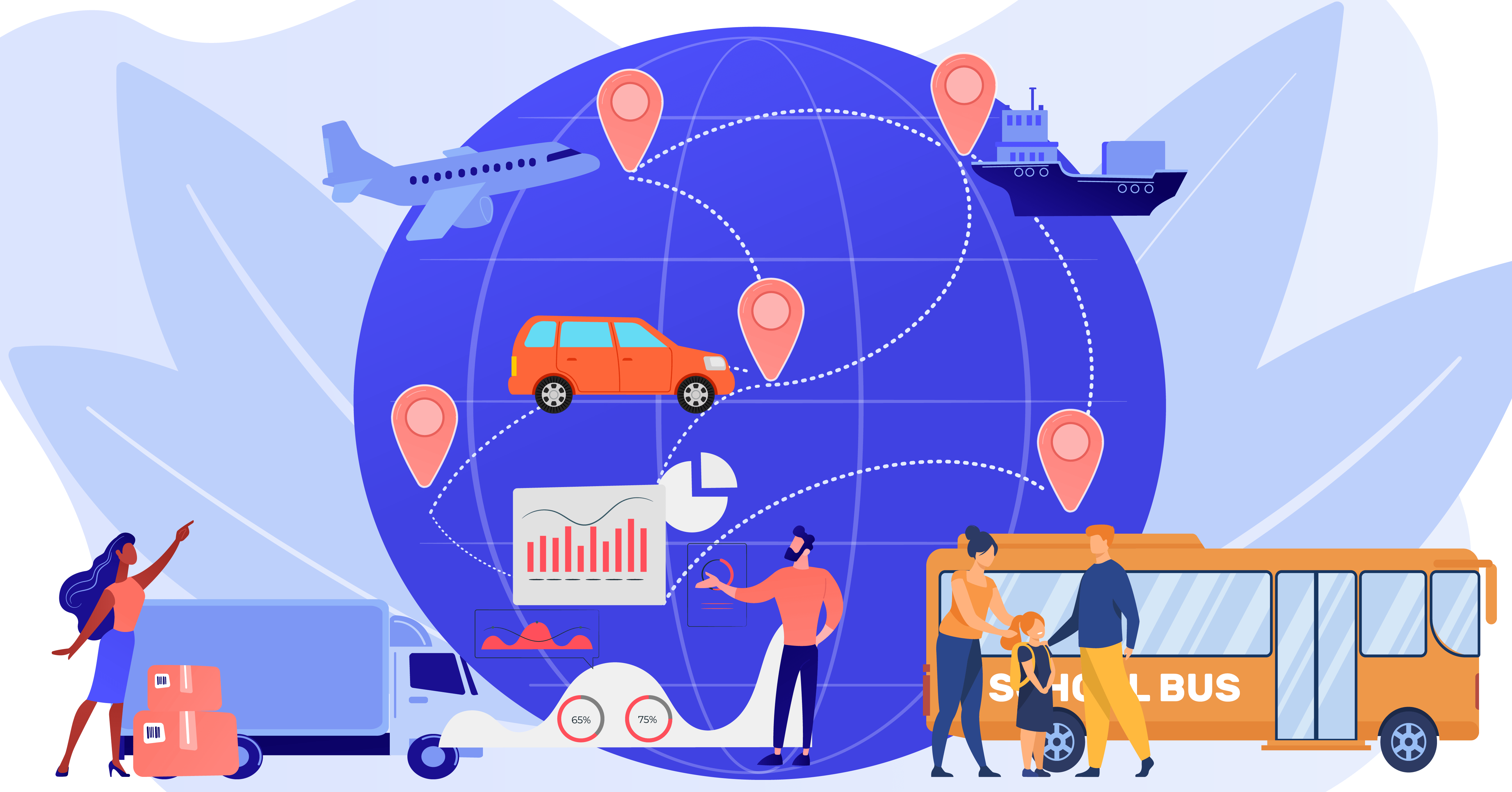 Tracking Field Force:
Companies and corporations can adopt GPS tracking devices as field personnel tracking software. The employee tracking app allows managers and administrators to keep a watchful eye on all of their field agents' movements and locations.
The employee tracking app not only allow sales managers complete visibility of their field agents' whereabouts, but also helps businesses to monitor the performance and production of their on-site staff. The app can be downloaded to a smartphone and it is quite simple to set up and use.
Personal Health:
Earlier we measured our running pace, distance, and time using a stopwatch and the state of the roads, which may not have been correct. These signs may now be estimated fast using GPS sports watches, fitness trackers, cell phones, etc. They can also monitor certain bodily functions like heart rate, sleep, and so forth.
Law Enforcement:
The closest law enforcement officer can be sent out quickly to make a decision and locate the criminal effectively and quickly with the help of GPS real-time technology. Law enforcement becomes smarter thanks to GPS.
With so many advantages, the widespread use of GPS devices is inevitable.
Asti Infotech is a leading provider of GPS tracking and monitoring solutions designed for our customer's requirements and provides exceptional ROI. From school security to workforce automation and employee transportation solutions, we offer them all!
Click here to get in touch with us.
Leave your comment