Posted on july 11 2022.
The logistics business relies heavily on fleet management. It's impossible to conceive a successful logistics company without proper fleet management. It involves a variety of tasks, including vehicle tracking, driver safety and health, and vehicle maintenance. Its main goal is to increase efficiency and productivity while lowering costs and increasing customer satisfaction. We all know that the economy is built on the movement of things from one location to another.
With practically all firms switching to digital methods for almost all of their activities, it's reasonable to conclude that logistics cannot stay aloof from this trend! The terms "fleet management" and "modern delivery technology" are now synonymous.
As complicated as it may appear, any firm that relies on commercial vehicles for day-to-day operations requires a fleet management system that is effective. This is when fleet management comes in handy. So, in this blog, we'll see how Fleet Management is important for the Logistics Industry.
Fleet Management & Logistics
Fleet management is a method for companies to manage and coordinate delivery vehicles in order to maximize efficiency, improve reliability and cut expenses.
The practice of fleet management is utilized to track and record couriers and delivery employees in addition to vehicles. It necessitates a set of technologies that make it easier for the fleet manager to coordinate activities—from fuel management to route planning and monitoring driver behaviour— that can be easily controlled with fleet management software.Fleet management software serves as a central hub for real-time monitoring of otherwise time-consuming operations, making it a crucial component in making efficient business choices.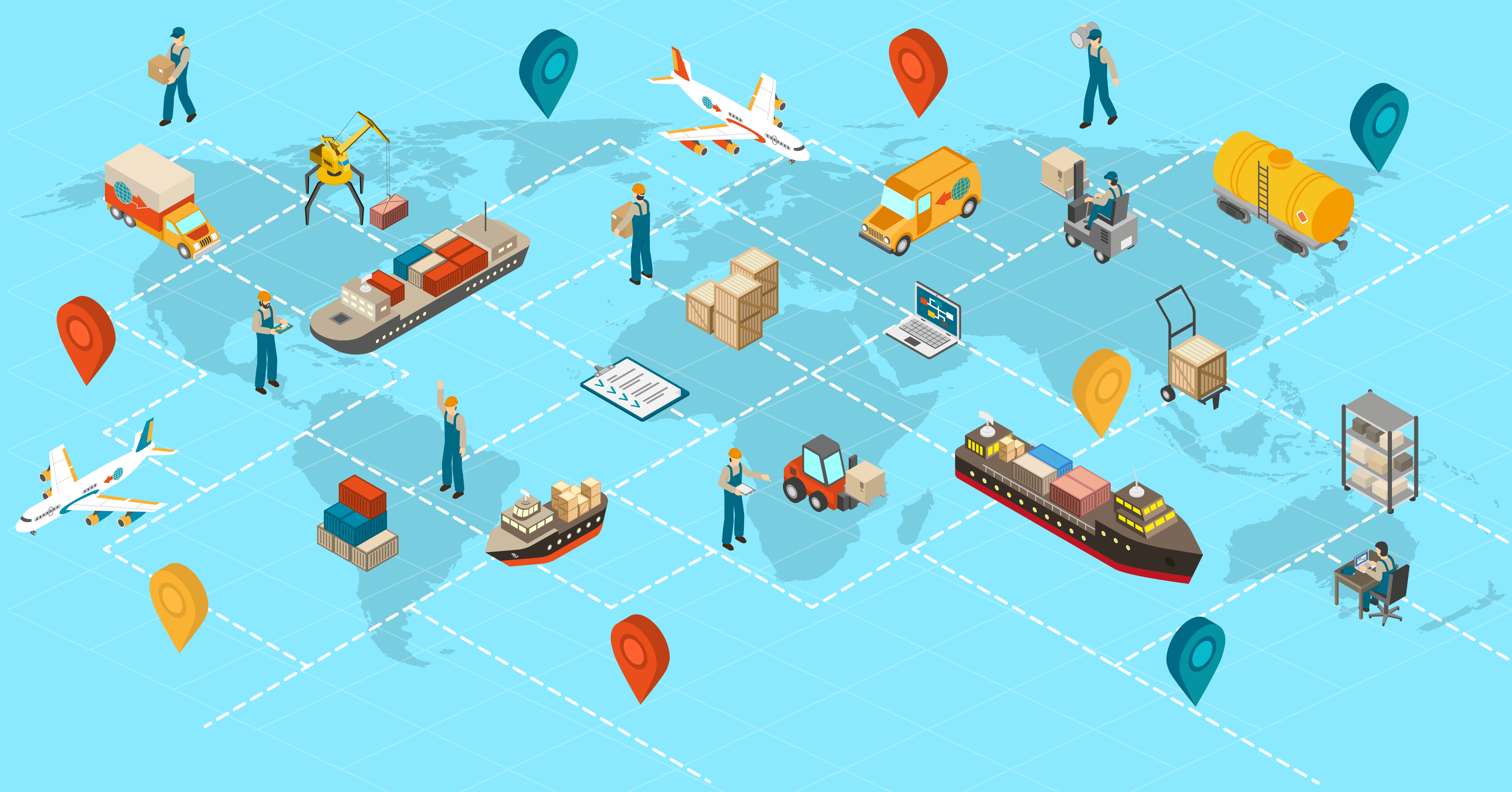 Benefits of Fleet Management for the Logistics Industry
● Live Monitoring Capabilities
You may track your vehicle's movements in real time with fleet management software. You can not only prevent any unethical behavior, but you can also keep track of when the vehicle left your warehouse and how the delivery was progressing during the journey. You can have real-time data associated with travel and rest hours. You can save this report for future usage, so you can give a more accurate delivery time estimate to a certain location. The data on driver behavior might also help you avoid accidents and arrange your route properly.
● Costs Saving
If used correctly, fleet management systems can assist you in determining an estimate of your fleet's fuel use. The device also keeps track of how far a car has traveled and how much gasoline it has burned. You can eventually utilize the same data to investigate automobile fuel use and arrange your actions accordingly. This will not only save you money, but it will also save you time.
● Better Fleet Accessibility & Analytics
To improve the transparency of driver and vehicle performance in the industry, fleet tracking technologies are available. With the endless streams of data that software delivers, fleet managers have reaped the benefits of this cost-effective technique. Commercial fleet management software not only monitors drivers' performance and provides route optimization, but it also provides data and analytics on lane departures and whether or not a seatbelt is worn, as well as predictive maintenance analysis on particular areas that require care.
● Better Customer Experience
If you're competent at running a logistics company and the technology takes care of the rest, you can now concentrate solely on your task. Your clients will receive superior service as a result of your improved dedication, prompt delivery, and real-time updates.
● Better Time Management
Managers, administrators, drivers, and mechanics all benefit from fleet management software since it saves them time. The GPS in the fleet management software allows you to decide on optimised routes for all your vehicles. You'll also get traffic updates, which will help you plan your arrival and departure times.
● Better Reporting System
Last but not least, fleet management technology can assist you in obtaining accurate and timely reports throughout the day. These reports are accessible at any time and from any location. You can improve fleet accountability and report management by using these reports. You can track your business's growth rate and responsibility with these reports, which can help you make better decisions in the future.
Asti Infotech's Vehicle Tracking and Management System is a comprehensive GPS-based fleet management solution that allows real-time tracking of your fleet vehicles, products, and drivers. A multipurpose fleet tracking system that allows businesses and organizations to automate, optimize, manage, organize, and coordinate their fleet vehicles using a single data platform. For the logistics and transportation businesses, our vehicle tracking system can be an easy-to-use, dependable, and comprehensive solution. Complemented by the best IoT Solutions and other advanced technologies, Asti Infotech's VTMS can help your logistics business deal with all the challenges that you might face.
Conclusion
This blog has highlighted some of the advantages of using a fleet management system for your logistics company. The concept itself has a number of elements that can help you advance your business and differentiate yourself from your competitors. If you haven't already adopted this technology, now is the time to do it before it's too late. The logistics industry is booming, and now is the time to take advantage of every opportunity. To know more about adopting vehicle monitoring solution for your fleet, schedule a call or demo right away!
Leave your comment