Want to Reduce Transport Cost Per Employee? Look No Further!
Posted on Sep 12 2022.
Providing secure & efiicient Employee transportation is now one of the key elements in retaining them. But transportation expenses are high and can cause serious financial issues for any organization. The cost of transportation for each employee varies, and organizations frequently consider strategies to cut this expense. However, as offices resume offline work mode after the pandemic, safety takes precedence over all other planning and execution strategies. The firms are considering a number of actions in the framework of the employee transport management system to preserve the safety of employees during their commutes.
Employees frequently seek transportation in order to securely go to the office because public transportation isn't very readily available, nor is it convenient or safe. This is the main factor for rising employee transportation costs. However, it has become crucial to cut transportation expenses in order to control financial processes. So, in this blog, we will discuss the main reasons behind the increased employee transportation costs and how to reduce them.
Reasons behind increased Employee Transportation Costs
● Increased Number of Vehicles
With more and more employees returning back to offices, there is an ever-increasing need for allocation of additional automobiles for seamless employee transportation management, allowing workers to go to the workplace without violating social distance rules. However, the organization's budget surpasses the stipulated cap.
● Ensuring Employee's Safety
Given that protecting employees' safety while traveling to work is the primary issue, the need for transportation cannot be ignored. As a result, it immediately raises the cost of transportation for employees, and employers are then required to grant their requests. Special measures also need to be taken for pick-up and drop of women employees during odd hours.
● Fuel Costs
The organization's fuel expenses will determine the kind of transportation used to pick up and drop off personnel. This aspect adds to the rising expense associated with employee transportation facilities.
● Route Planning
The management of the firm is in charge of paying the costs associated with the commute if the transport managers select a bad or lengthy route. As a result, financial management will be disrupted once more.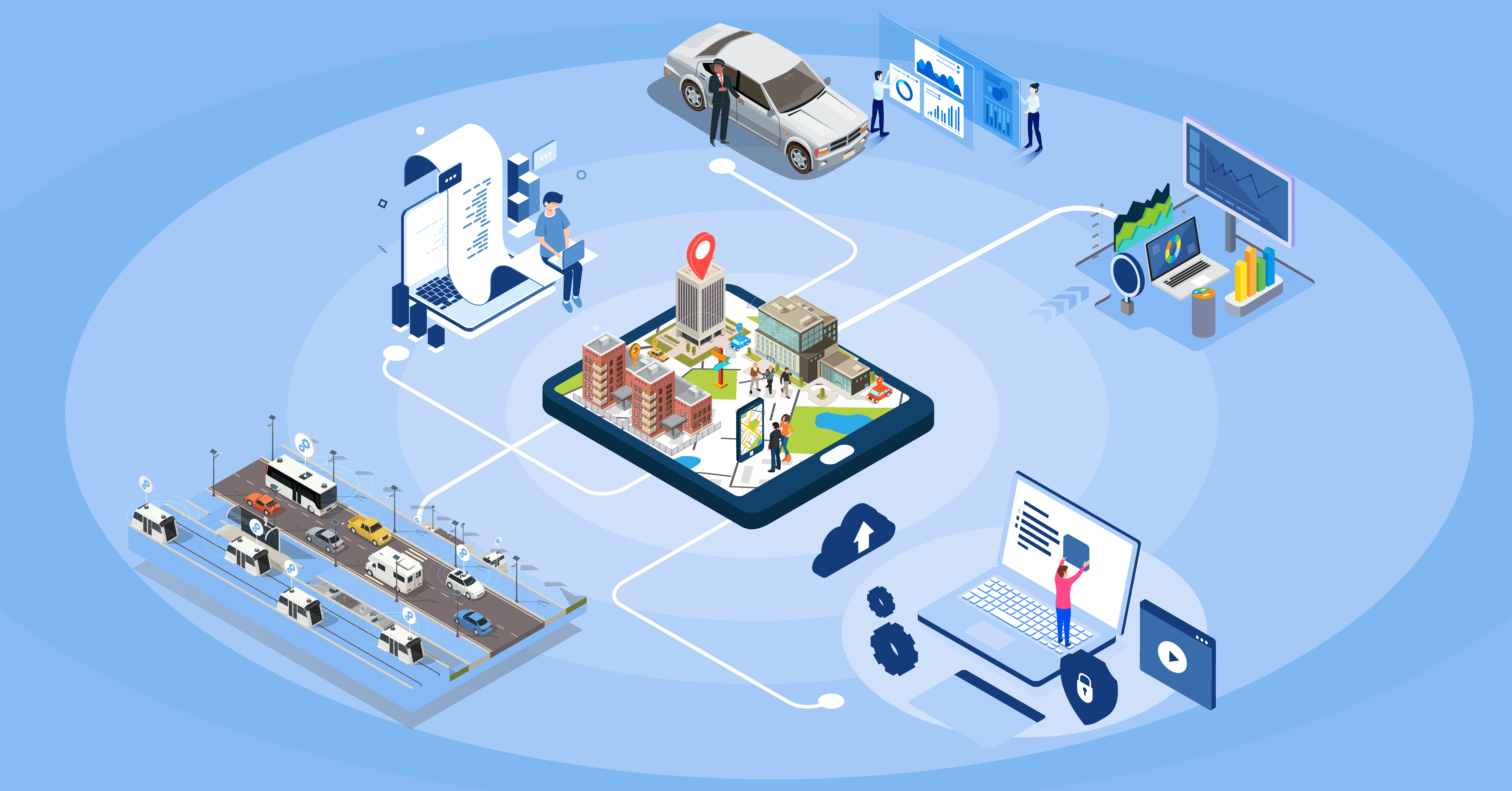 How can businesses ensure reduction in employee transportation costs?
Companies can take action to lower the per-employee transportation cost, which in turn lowers the overall transportation and administrative costs, depending on numerous aspects including the size and scale of the transportation. Let's look at some measures for cutting employee transportation expenditures.
The fleet management application's automatic routing and planning module makes it simple to control the right operational flow of an employee transportation system. It is adaptable in design to provide desired results in practical circumstances. On the other side, it handles responsibilities like rostering, optimum utilization of fleet vehicles, route management, cutting down on commute times, etc.
● Utilize Automation Capabilities of Fleet Management Software
Advanced fleet management platforms help to reduce the burden of fleet managers, rely on paperless transactions, offer automatic route scheduling, and handle adhoc requests at a reasonable cost. As a consequence, the fleet technology-powered employee transport management software increase productivity and cut expenses for the company's operations. Fleet management systems can automate costly operations including fuel waste, unnecessary dry runs, and poor route planning. To cut down on transportation expenses, scheduling adjustments and trip sheet collecting may be handled through the tool even without previous notice to the driver.
● Get Access to real-time vehicle and driver data
Advanced employee transport management can capture real-time data of fleet vehicles thanks to the sophisticated sensors of smart gadgets. Additionally, automated employee transport management enables the monitoring of driver behavior, overspeeding as well as other rash driving indicators through real-time data. The effectiveness of drivers can be increased while avoiding needless expenses for insurance, vehicle maintenance, and unintentional damage.
● Planning Transportation Strategies
The automated employee transport management system provides analytical reports that have been created with the aid of fleet management solutions and handle a variety of parameters, including the size of the vehicle, fuel management, employee safety management while commuting, geofence, etc. As a result, the business remains knowledgeable about the expenses that may be decreased through a well-planned strategy for efiicient transport management.
Incorporating all of the above features, Asti Fleet Management (AFM) is one of the finest Corporate Transport Management & Tracking Solutions, which helps businesses, transportation providers, and employees. AFM is a versatile platform that enables you to manage a fleet of vehicles spread across multiple sites from a single dashboard. By offering vehicle location tracking, fuel & speed control, driver management, staff safety measures, roster planning, route optimization, and many other features utilizing cutting-edge technologies, AFM makes it convenient for transport managers. AFM is most recognized for being one of India's top fleet tracking systems, which increases productivity and lowers costs. It simultaneously maintains the employees' safety and comfort while traveling.
Conclusion
It is imperative that transportation costs for employees are managed well to ensure that corporates are not burdened by it. In order to lower these expenses, it will be worthwhile to invest in an automated staff transportation management system like AFM. Your operations will become more effective thanks to this software, which will help prevent unforeseen costs while offering the best of employee transportation benefits.
To know more about the impressive suite of features of AFM, and empower your business with one of the top employee fleet management solutions, schedule a demo or call right away!
Leave your comment