Posted on July 1 2022.
Automated Fleet Management is a smart and cost-effective employee transportation solution that dramatically smoothens the rough edges of the transport management system for corporates. It benefits all the stakeholders including Employees, Drivers, Vendors, Fleet Managers and Top Management.
There has been a significant rise in the demand for automated Employee transportation in the last decade, however, choosing the right solution from a plethora of options is a challenge faced by various companies. Smart products such as Asti Fleet Management (AFM) have carved a niche towards developing a one-stop solution to solve all employee transport dilemmas and much more.
The fleet management software is loaded with advanced features for an effortless experience. Let us have a look at the top seven elements of an Advanced Employee Transportation Solution like AFM: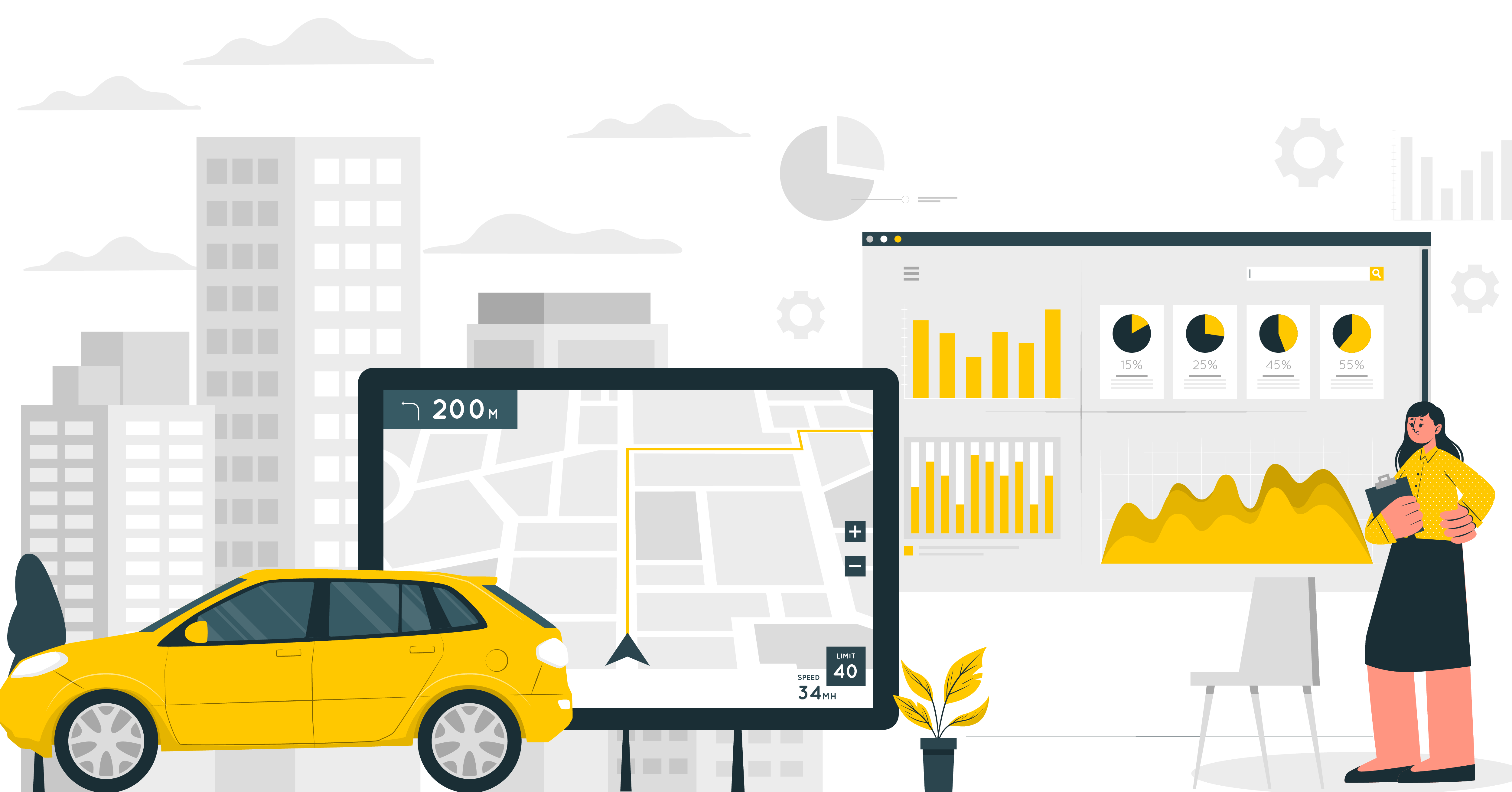 1. Real-time GPS Tracker:
The real-time GPS tracking device helps to track the location of any fleet vehicle both moving as well as stationary. This information is useful for keeping an eye on timely departures and arrivals, distance travelled, speed of the vehicle and the stops made. Timely and planned trips save a lot of time, money and energy.
2. Smart Roster:
The fleet management software generates an automated roster that is easy to view, edit and comprehend. Multi-Maps configuration based rostering facilitates efficient scheduling of vehicle allotment. It provides information on availability of vehicles and drivers, number of person-hours involved, vehicle usage and further consolidates vendor data and streamlines billing. Thus leading to smooth functioning of employee transport system.
AFM provides hassle-free booking at a click of a button. In case of an emergency or any change in schedule/shifts, Adhoc booking is possible. The Employee route Roaster provides trip details including boarders and boarding details to avoid confusion.
3. Security Alert system:
New age vehicle management software has some advanced safety features. The GPS tracker provides real-time vehicle updates to all concerned stakeholders.
● It enables employees to add emergency contacts for SOS alerts and share their coordinates with their family and friends.
● Provision of alarm and panic button to alert admin and emergency contacts in case of any untoward incidence.
● Number masking calls to maintain privacy and safety of employees while boarding a cab.
● Late hours safe reach calls give a sense of security to the commuters
● Driver Drowsiness Detection System detects the face and eye moments, blinking duration and movements of the driver. It raises alert alarm for the drivers and fleet managers in case the analysed data results go beyond prescribed parameters.
4. Fleet Telematics System:
Fleet telematics system combines telecommunication and IoT with vehicular technology to ensure real-time updates of vehicle parameters to fleet managers. It monitors driver's behaviour, speed alerts and rash driving. Geofencing alerts in case of wrong lane driving, jumping signals and other non-adherence to road traffic rules. It ensures high compliance towards road safety standards. It also helps to monitor the vehicle and its maintenance. It aids to monitor drivers working hours through time stamps leading to digital timekeeping, thus smoothening the process of billing and payments.
Fleet telematics system along with real-time GPS thus helps to track & manage employee transportation effortlessly.
5. Route Optimization:
Route optimization is a process involving planning and assigning the most cost-efficient route for transportation. All the above-mentioned features are used strategically for route optimization to save resources, cost and time. It involves the utilization of real-time data to identify the most convenient route. Employees are tapped based on locations and multiple pickups are planned enroute. Optimized routes are assigned to respective drivers, deviation from the assigned route leads to alert escalation to fleet managers.
6. Vehicle Compliance System:
The fleet management software provides extensive data on vehicle maintenance and fuel consumption. Crucial elements such as the vehicle maintenance system keeps a track of insurance, servicing and repairing of the vehicle thus monitoring its status and sending reminders/alerts for the next servicing. This helps in the upkeep of the vehicle. The fuel monitoring system maintains a record of fuel filling intervals, vehicle mileage, number of trips taken and distance covered. All the parameters are then analysed to ensure efficient fuel consumption without any foul play.
7. Automated Reports and Analytics:
Automated reports and analytics lead to quick decision-making. It reviews the functioning of vehicles and trips conducted. Automated employee attendance data helps to avoid unnecessary trips to employees who are absent on the given day. Automated trip sheets help in quick and correct payments and reimbursements. Multiple reports serve to study the lacunae and strengths from various aspects and facilitate in improvising the transportation system and making informed business decisions. Real-time reports and data help in stringent monitoring and surveillance mechanisms.
Conclusion:
Modern situations need modern solutions! Therefore, the new age Employee Transport Management Solutions such as AFM, come with advanced features that not only ease the transition to automated employee transportation for companies but also deliver end-to-end fleet management solutions for improved fleet efficiency and unmatched employee safety.
To know more about AFM and its impressive features,schedule a call or contact us for a demo.
To know how AFM transformed employee transportation management for one of the most renowned ITES companies in India, click here.
Leave your comment